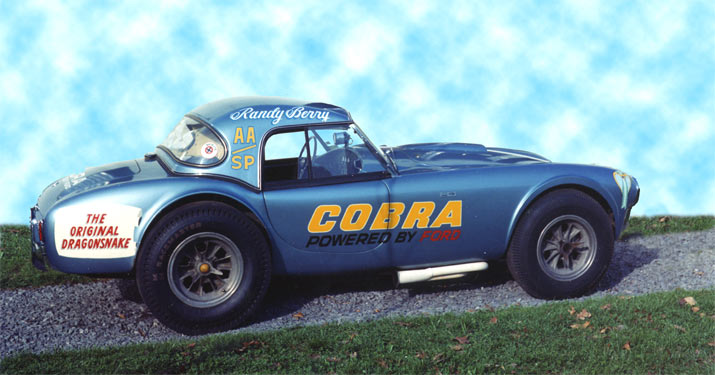 The annual event, the original and largest auction of muscle cars in the world, will take place May 25-29, 2006 at the Boone County Fairgrounds, Belvidere, IL.
A prime draw for bidders and muscle car enthusiasts at the Spring Classic will be the famed original 1962 Shelby Cobra "Dragonsnake." Confirmed as chassis No. CSX2019, this is one of only six Dragonsnakes ever built, and the first of only two vehicles created by Carroll Shelby to race as factory campaigned cars promoting his Cobra street cars. The original P.R. car for Shelby America, CSX2019 had a role in the Elvis Presley movie "Viva Las Vegas." It set numerous NHRA drag racing records and still holds several to this day.
Mecum experts feel that, based on the recent sale price of a less-valuable Dragonsnake car with less documentation and history, this car, still wearing original paint and front tires, could be expected to break the "2-comma" barrier ($1,000,000).
Other cars already registered to be sold at the Spring Classic include:
1970 Chevelle SS "Red Alert" – Well known to drag race fans, this LS-6 454 set a world record and other marks in an illustrious drag racing career.
1968 Yenko Camaro – One of only 14 remaining 1968 Camaros massaged by Don Yenko and an award-winning restoration, this car headlines a number of Yenko specials at the Spring Classic.
1970 Chevelle LS-6, 450 hp, an untouched original with only 27.2 miles on the odometer.
"This is a truly great field of cars," stated Dana Mecum, President of Mecum Collector Car Auctioneers. "We expect a record turnout of buyers, and are still accepting cars to be sold for this show."
Mecum Collector Car Auctioneers leads the auction industry in sales of Corvettes and muscle cars, its traditional specialty. The Marengo, IL company boasts 19 years in the collector car auction business. It holds nine auctions each year, including the Winter Classic in Kissimmee, FL (January 27-28, 2006), the Spring Classic in Belvidere, IL (May 25-29, 2006), the Bloomington Gold Auction in St. Charles, IL (June 16-18, 2006) and the Fall Premier Auction, also in St. Charles (October 6-8, 2006). For more information, contact Mecum at 950 Greenlee Street, Marengo, IL 60152, telephone (815) 568-8888, or visit www.MecumAuction.com.