1911 Rolls-Royce Silver Ghost 40/50hp Rolling Chassis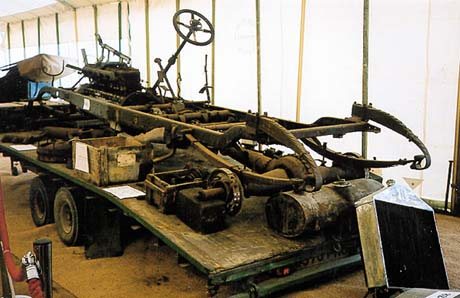 Basic Information
Car Details:1911 Rolls-Royce Silver Ghost 40/50hp Rolling Chassis
Sale Details:Platinum Only
Auction:Brooks, on
Lot #:Platinum Only
SCM #:10809
Condition Description
"The auctioneers alleged that this project had not seen the light of day since 1956 and had come to market for the first time in 44 years. Substantially complete, but in distressed component form."
Market Opinion
For our expert analysis of this vehicle, and over 40,000 more, please sign up for SCM Platinum Database Access.
Vehicle Information
Chassis/VIN #:1637
Displacement:0
Odometer:0
Condition:4
Body Style:Rolling Chassis
Features
Wheels:
Exterior:Primer and rust
Condition Rating Key
1: National concours standard/perfect
2: Very good, club concours, some small flaws
3: Average daily driver in decent condition
4: Still a driver but with some apparent flaws
5: A nasty beast that runs but has many problems
6: Good only for parts
Is there an issue with this auction record? Click here to let us know.