1984 Stutz Victoria sedan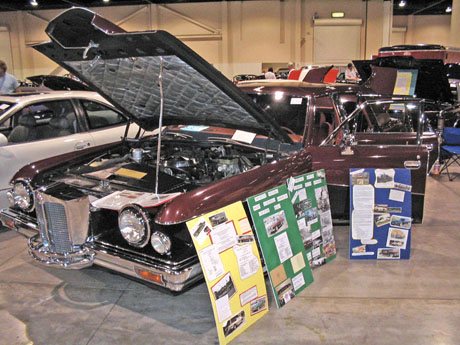 Basic Information
Car Details:1984 Stutz Victoria sedan
Sale Details:Platinum Only
Auction:Silver Auctions, Hot August Nights on August 3rd, 2006
Lot #:Platinum Only
SCM #:43075
Condition Description
Hand-built in Italy, cost $99,500 new. Very little wear evident. Exterior has 22 coats of lacquer, interior has birds eye maple, velour, and 18 carat gold. Won 1st place at the GM Nationals.
Market Opinion
For our expert analysis of this vehicle, and over 40,000 more, please sign up for SCM Platinum Database Access.
Vehicle Information
Chassis/VIN #:1G3AN69YXEX354303
Engine Type:V8
Transmission:3 Spd Automatic
Displacement:305 ci
Induction:2-bbl
Odometer:30,048
Condition:2
Body Style:sedan
Features
Wheels:Aftermarket Mags
Seats:Bucket
Exterior:burgundy
Interior:burgundy velour
Condition Rating Key
1: National concours standard/perfect
2: Very good, club concours, some small flaws
3: Average daily driver in decent condition
4: Still a driver but with some apparent flaws
5: A nasty beast that runs but has many problems
6: Good only for parts
Is there an issue with this auction record? Click here to let us know.