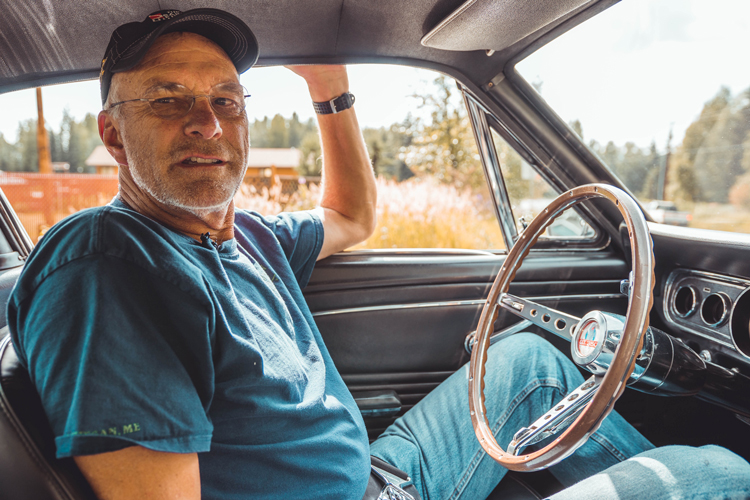 Tom Cotter has been a car-crazy guy his entire life. After selling his company in 2001 he bought himself a 289 Cobra and drove across the United States with his pal Peter Egan. Yes, that Peter Egan. He wrote his first book, Homan-Moody, The Legendary Team and then wrote a series of six books on barn finds including The Cobra in The Barn, The Hemi, The Vincent, The Corvette, The Harley in The Barn, and 50 Shades of Rust, Cuba's Car Culture along with Bill Warner, and Motor City Barn Finds with Michael Alan Ross. His most recent book is titled Ford Model T Coast to Coast, A Slow Drive Across a Fast Country. He is the host of Hagerty's Barn Find Hunter on YouTube and is currently restoring a Lotus Elan Series 1.
SHOW SPONSORS
Sports Car Market Digital Subscription  •  Sports Car Market Platinum   • Cars Yeah Podcast •  Sports Car Market Magazine Digital Offer
THE COLLECTOR CAR MARKET AS YOU SEE IT TODAY
Flux
THE VEHICLE YOU BOUGHT
Cunningham
THE VEHICLE YOU SOLD
1967 GT500 Shelby
THE VEHICLE YOU WILL NEVER LET GO
1965 AC 289 Cobra he's had for 20 years
THE ULTIMATE COLLECTOR CAR
Cunningham
YOUR BUSINESS
Tom hopes Barn Find Hunter allows people to feel a part of the experience.
WHERE TO FIND TOM
Hagerty Barn Find Hunter on YouTube
Hagerty.com
If you have any questions or comments about the podcast, you can email Keith at keith.martin@sportscarmarket.com.