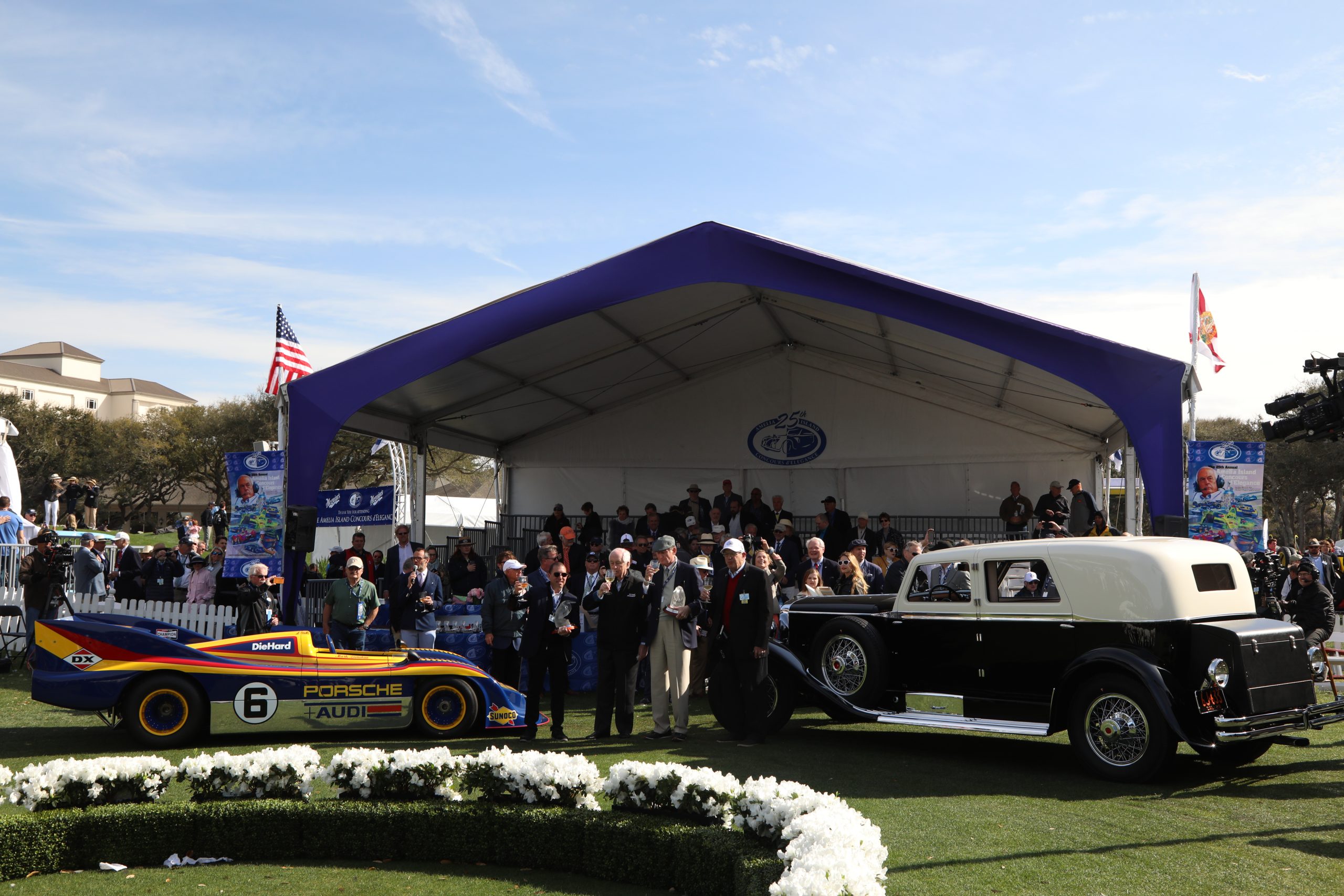 A 1929 Duesenberg J-218 Town Limousine from the Palm Beach, FL, Lehrman Collection won Best in Show Concours d' Elegance at the 25th Annual Amelia Island Concours on March 8.
A 1973 Porsche 917/30 Can-Am Spyder from won Best in Show Sport. Rob Kauffman, of Charlotte, N.C., owns the car.
"The 1929 Duesenberg J-218 Town Limousine and 1973 Porsche 917/10 Can-Am Spyder both embody the spirit of our awards," said Bill Warner, Chairman and Founder of the Amelia Island Concours d'Elegance. "The judges had a tough challenge in a field a cars that would win Best of Show at many other concours. I am pleased they did due diligence and continue to recognize the best and most extraordinary vehicles in existence, right here in Northeast Florida."
For a list of all the winners, click here.