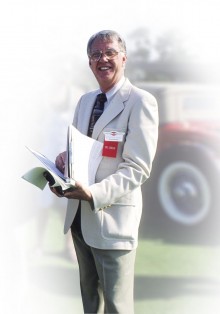 Bill Dobson, a long-time illustrator for Road & Track and a friend to many in the collector car world, died on May 21 after suffering a stroke on May 7.
He was 75.
Dobson was born in Bethany, OK and attended Pasadena College and the Art Center College of Design, where he earned a degree in Automotive Industrial Design.
He worked as a staff artist for Aerojet General Corp. during the 1950s and 1960s. He won fame for his drawings in Road & Track—and his encyclopedic knowledge of Bentley, Rolls-Royce, and sports cars. He was an honorary chief judge at the Pebble Beach Concours d'Elegance for many years. He was also a veteran of the London to Brighton Veteran Car Run.
Donations in his memory can be given to the victims of the recent tornados in the United States.