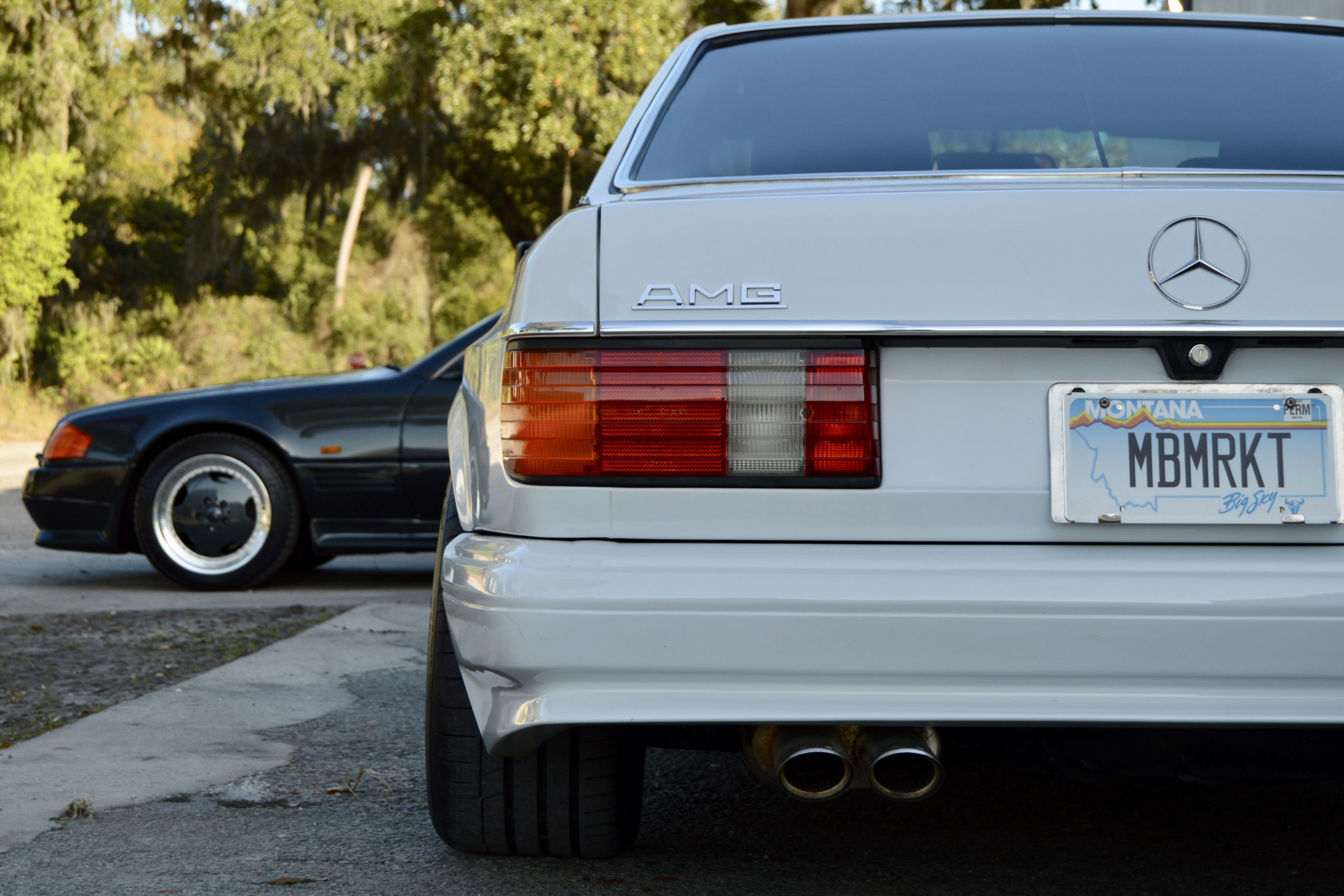 Sports Car Market magazine has partnered with Mercedes-exclusive auction site MB Market to sponsor the 2022 SCM 1000 AMG Invitational, June 19-24.
The SCM 1000 AMG Invitational is an all-inclusive touring event featuring four days of driving on 1,000 miles of picturesque backroads surrounding Bend, OR. The event is limited to 45 Mercedes-AMG cars and is the only event of its kind exclusively for AMG and other sporting Mercedes-Benz models. As part of the event, nightly "Conversations with Collectors" discussions and talks with AMG experts will discuss AMG's rich heritage as an enthusiast brand.
MB Market is an online collector-car auction site with an exclusive focus on Mercedes-Benz models, including AMG vehicles. Founded by 2021 SCM "40 Under 40" recipient Blakley Leonard, the MB Market team is expert in Mercedes-Benz collector cars and able to help promote the most important details of each vehicle it offers.
"We're honored to not only sponsor but also participate in this year's AMG tour," Leonard said. "Having the opportunity to enjoy these cars the way they were intended with other likeminded enthusiasts who share the same passion for these cars as we do is very exciting."
"This will be our first year on the tour and being able to grow our partnership with SCM means a lot to us. Since The MB Market platform is dedicated exclusively to Mercedes-Benz and we've represented a number rare and collectible AMGs over the past year, the SCM 1000 AMG Invitational is the perfect pairing for brand synergy."
Other SCM 1000 AMG Invitational sponsors include Mercedes-AMG, Mercedes-Benz Classic, The Star (official publication of the Mercedes-Benz Club of America), America's Automotive Trust, AVANTS, and the Oregon Volunteer Firefighters Association (OVFA).