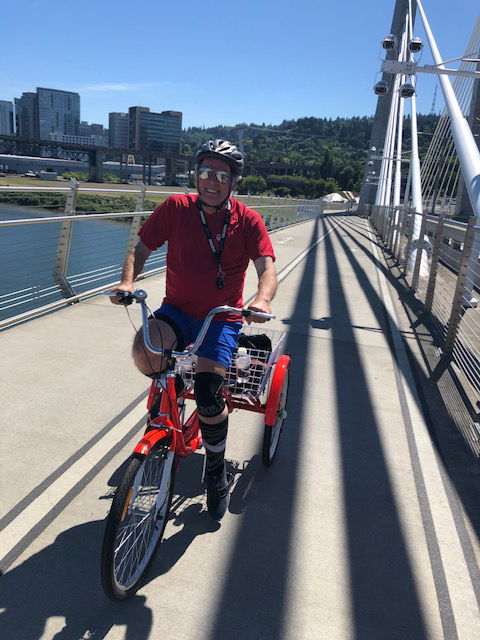 I watched a solitary jogger run down S.W. Clay Street this morning. He was wearing a mask. The streets were empty.
On this past Friday night, Portland, Oregon was filled with a cacophony of sirens and popping sounds.
Unaware of the civil unrest, I had just driven the SCM 1971 Jaguar E-type back from a dinner with John and Carlyn Draneas at their home in Wilsonville, about 20 miles south of Portland. John is SCM's Legal Files contributor.
It was only by luck that I didn't drive into the unruly crowds filling the streets of downtown. I'm glad that didn't happen.
In this morning's quietude, I paused to reflect on what strange times we are in.
It seems like just as we start to make progress on one front, a challenge erupts on another.
Our affection for classic cars can seem irrelevant and inconsequential — given everything else that is happening.
But as awful as current events are, life goes on, and will continue to go on. Just as our country has weathered pandemics before, it has also suffered through spates of periodical, illogical and self-serving violence.
Cities in Oregon are slowly reopening as our Safer at Home and near-universal mask-wearing policies show their benefit.
Classic cars continue to change hands. Bring a Trailer registered $64 million in sales for the month of May. An increasing number of classic car dealerships are listing their cars on BaT, lessening the need for a storefront.
As SCM contributor Stephen Serio said to me, "Perhaps the model for the future is a small shop with a lift and a crack technician. There is already a new business segment where companies will take your photos and prepare your listing for BaT."
This is the model that the Avant-Garde Collection has embraced. Based in Portland, it is owned by my friends Matt Crandall and Josh Bryan. Under the moniker 911r, they have sold over 200 cars on BaT. They achieved very strong prices for the SCM Alfa Sprint Veloce and Bugeye.
They couldn't quite seem to work the same magic with our Bradley GT. Perhaps that had something to do with the car…
On my personal side, I continue to make progress in my stroke rehab. I have an adult tricycle, and recently set a new personal best by riding it six miles on a Willamette River waterfront loop, across Tilikum Crossing and the Steel Bridge.
I can't know how much I can get the damaged nerve synapses that control my left leg to repair themselves. But my only option is to keep pressing every day and willing my brain to learn how to talk more efficiently with my left leg.
I am optimistic this morning. I believe the civil unrest will be a passing phase — as it has been in the past. I believe that as the pandemic subsides, we will be back in our cars, touring and visiting each other. I believe the stock market will return in a robust fashion. And I believe I will drive a stick-shift classic once again!
This has been a trying time for this country, for our hobby and for me personally.
But America has grit at its core, and all of us together are on the path to finding our new normal.