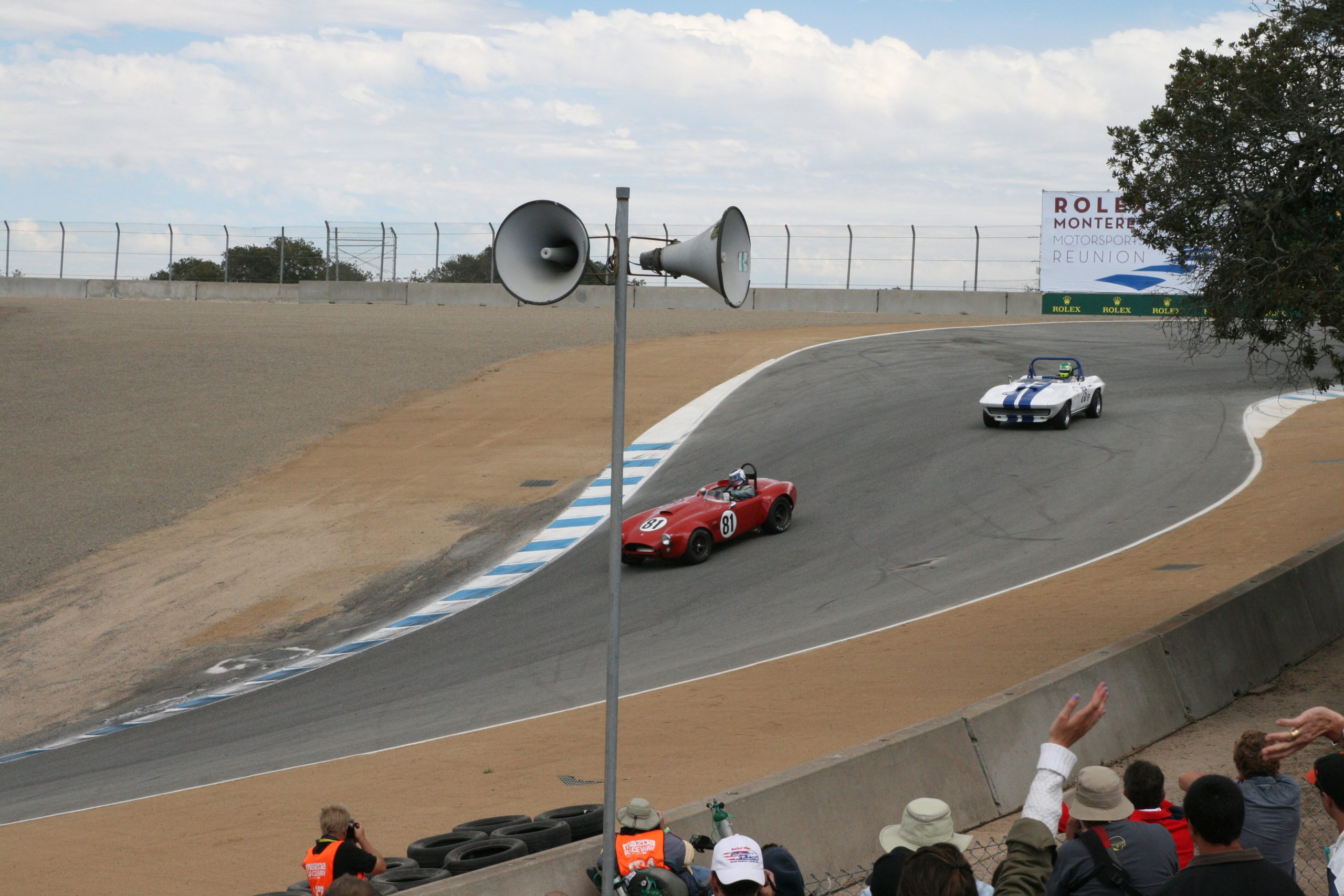 We're coming up on Monterey Car Week, and the great vintage car festival known as the Rolex Monterey Motorsports Reunion.
As entertaining as the races will be, we should ask ourselves if some of these vintage cars really belong on the track.
BMW is the featured marque, meaning at the Laguna Seca race track you'll watch gaggles of M1s and 507s crest the Corkscrew and drop three stories in elevation as they hurtle down the hill towards the start/finish line.
Watch three professional Porsche 991 GT3 Cup drivers explain the best way to get through the turn.
It's all well and fine to take modern sports cars and expose them to this dangerous track. But is it really such a smart thing to do with vintage racing machinery?
I would maintain that while it's one thing to race a vintage car that has already suffered damage from competition, it's another to put one at risk that is largely original.
Race cars that were successful in period are rarely in their as-delivered-from-the-factory condition. The mere fact that they raced means that they were subject to collisions, body panel replacement and drivetrain swaps. Do you think Ferrari mechanics racing at Le Mans in 1965 really cared about keeping the factory-delivered V12 in their 250 LMs after blowing up one — or many — in practice?
As we come to understand and respect the historical importance of vintage race cars, I suggest that if a race car has an important history — and is essentially undamaged — its owners should consider demonstration laps but not putting the cars at risk in competition.
If a car has already been heavily crashed and rebuilt, then crashing it again is no big deal in terms of its authenticity. But if you have body panels that were in place when the car was delivered by the factory, I believe it is a disservice to the historic nature of the car to put it in a position where those pieces of the artifact could be damaged.
I understand that most of the drivers at the Motorsports Reunion are of a very high caliber, and I understand this is not "real racing." Yet, as we see every year, red mist is red mist, and accidents can happen – watch this video of John Morton rolling end-over-end in a 1958 Scarab at Laguna Seca in 2010
Luckily no one was hurt, and the Scarab already had a replacement frame and many other non-original parts. So the historical importance of this car was not diminished.
However, the same type of accident could happen to any car on the track, no matter how original or modified it might be.
I propose that if a racecar is historically important and largely original, we are doing the history of motorsports a disservice by allowing these cars to compete on the track.
I would love to hear your opinion!