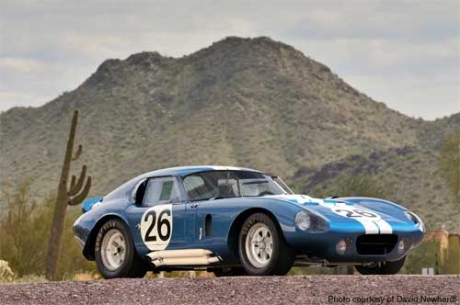 MARENGO, ILLINOIS (April 27, 2009) – Look for Dana Mecum and the 1965 Shelby Daytona Cobra Coupe CSX 2601 on ABC's "Good Morning America" Tuesday, April 28, at 7:50 am Eastern/Central.
And, if you're in the New York area, join Mecum for its Press Briefing at The Plaza Hotel (5th Avenue at Central Park in South Manhattan) from 10:30 am to 1:00 pm.
For more information on the show, visit Good Morning America. More on CSX 2601 is here.