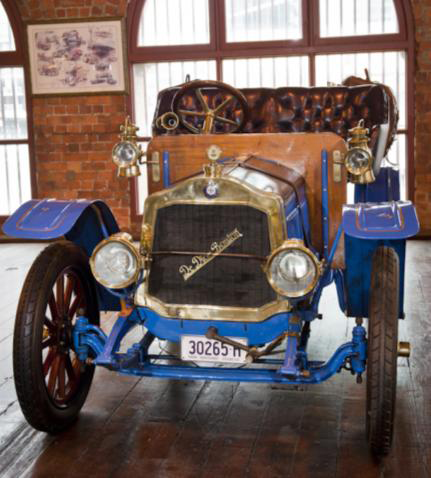 Sydney, September 2, 2010 – Sotheby's Australia is delighted to announce the auction of an important 1912 De Dion Bouton motor vehicle, consigned by the Sir Henry Royce Foundation.
De Dion Bouton is part of automobile lore. A De Dion Bouton was one of the five vehicles that competed in the great Peking to Paris race in 1907.
This 7hp De Dion Bouton, engine number 4583, was formerly the property of well known collector Laurie O'Neill before it was purchased by Sydney neurosurgeon Dr John Matheson in 2005.
Dr Matheson acquired the car specifically to be a participant in the 2005 re-enactment of the great Peking to Paris race of 1907. It was mechanically reconditioned to the original De Dion Bouton specifications for participation in the re-enactment: a special two seat body with bespoke luggage section behind was constructed to look similar to the first Peking to Paris vehicle. In its present form the car successfully completed the 14,000kms of the 2005 challenge, crossing some of the world's most barren and spectacular countryside. The re-enactment and the car were filmed by the Australian Broadcasting Commission and photographed for a television series and a book (www.abc.net.au/tv/pekingtoparis/).
The opportunity is now available to acquire this historic car. Dr Matheson donated the car to the Sir Henry Royce Foundation, Australia, a public benevolent charitable trust, in 2006 and the car has been on display in The Foundation's Archive in Melbourne.
AUCTION: Tuesday October 26, 6pm, 926 High Street, Armadale
VIEWING: Friday 22 – Sunday 24 October, 10am-5pm, 926 High Street, Armadale