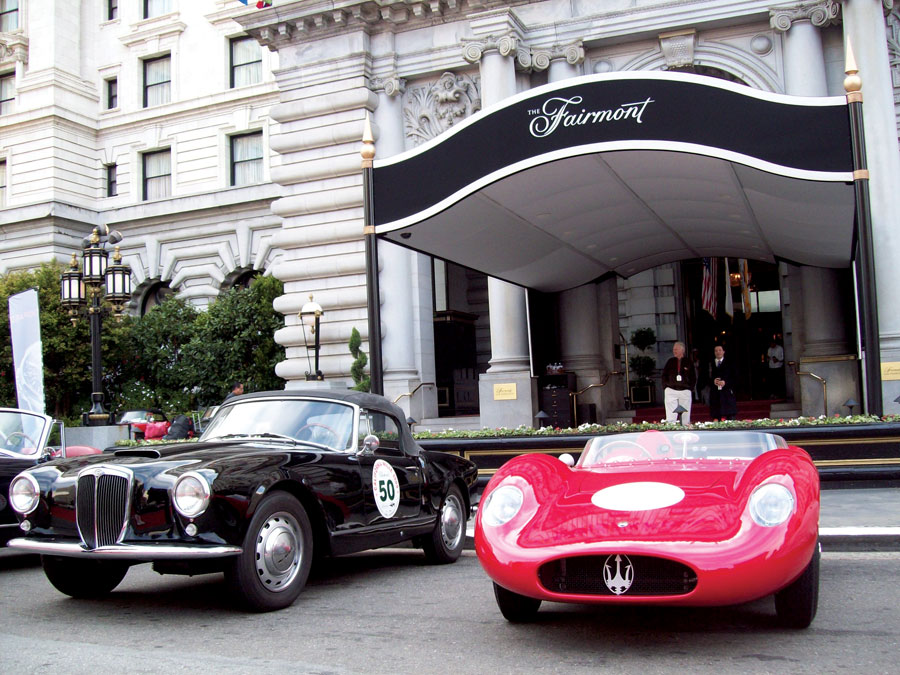 There's someone I'd like you to meet." That's how Martin Swig introduced me to Randy Nonnenberg, co-founder of Bring a Trailer. We were in front of the Fairmont Hotel in San Francisco, where the cars for the California Mille were staged. "Randy has created this great website called Bring a Trailer. He finds interesting cars for sale on the Web and then makes comments ranging from constructive to snarky about them," Martin said. I have always viewed Martin, along with Miles Collier, as my mentors. They both could be characterized as driving fools — who are also deep thinkers when it came to collecting. When Martin recommended something to me, it was worth a look. It was. In some ways, the evaluation comments on Bring a Trailer were similar to the auction reports in SCM (Randy mentioned he was a big fan of the magazine). BaT picked interesting cars, provided some educational — and entertaining — information and was not afraid to call an asking price too high or low. When BaT first started offering cars for sale, I jumped in. Randy listed a Saab Sonnet III. Randy's description was complete and compelling, and I bought the Saab with a keystroke. Alex drove it to a reunion of BaT users held as a part of the Historic Races at Portland International Raceway. I later used pre-auction BaT to sell a blue Mercedes 190 Ponton to Ferrari collector Chris Gardner. Colin Comer bought a Land Rover 88 that I listed.
A curated, fun experience
I enjoyed watching the explosive, enthusiast-driven growth of BaT. Their magic ingredient was, and is, curation. This is the complete opposite of the other major collector-car online site, eBay Motors. BaT is thoughtful about the cars they select, while eBay lets anyone list anything. BaT takes responsibility for every description. The language is reminiscent of a high-end auction catalog. By contrast, the poor writing, misspellings and idiotic representations on eBay Motors listings can drive you to drink Two-Buck Chuck. BaT encourages users to post comments. They filter out egregious and idiotic ones; policing the BaT trolls must be a time-consuming process. I recently bought a 1971 S3 Jaguar coupe on BaT. The car was in Georgia, and I did not have it inspected. I relied on the owner's representation and the comments of other BaT members to make my decision. I paid $40,000, FOB Portland. With 23,000 verified-by-me original miles, the Jag was better than expected, with original Primrose paint and Biscuit interior. This was another BaT online-buying success story.
SOLD SOLD SOLD
On June 25, the Hearst Corporation announced that it had purchased BaT. The online auction site is now a part of Hearst Autos, joining Car and Driver, Road & Track and AutoWeek. Our financial analyst, Philip Richter, has his take on the sale on p. 44. While financial terms were not disclosed, reportedly BaT had recently turned down a $40m offer from a major auction company — so we can assume the sale price was north of that. Randy commented, "We have been receiving investor interest from within the collector space since shortly after we launched auctions in 2014. We have weighed those options for years, never finding the right fit. "But the Hearst option is totally different, particularly now that we are at 300-plus listings per week. Most car fans like me just associate them with some magazines, but they own hundreds of companies. The tech, operational and distribution capabilities they can provide our existing team to push BaT forward cannot be matched in the collector-car space." Hearst is a privately owned media company. In 2018 it reported $11.4 billion in sales. CEO Steven Swartz said, "Now in our 132nd year, a hallmark of this company has been an ability to embrace change…and always looking to bring our skills to adjacent fields that we think offer potential for new growth." I asked Randy when he first thought BaT might be a business rather than a hobby. "There were no business aspirations on day one. It was just a fun creative outlet for my car fascination in between garage projects, and a way to hang out with my co-founder and friend Gentry Underwood," he said. "It wasn't until the BaT Community really started to grow around it in 2008 and 2009 and people asked to list their cars on our site that we knew it could be a business." For a mega-corporation like Hearst, the auction part of Bring a Trailer is not so important. What they are really buying is an engaged community of over 500,000 users with an attractive demographic. There are challenges ahead. Hearst has already made its intention known to spread the Hearst Autos brand across Bring a Trailer. Let's hope they do it with a deft touch, encouraging BaT to maintain the Elon Musk-like streak of independence that makes it so attractive. In just 13 years, BaT has shaken up and reshaped the collector-car world to the benefit of all of us. Their next chapter, and that of the collector-car community, is just beginning. ♦