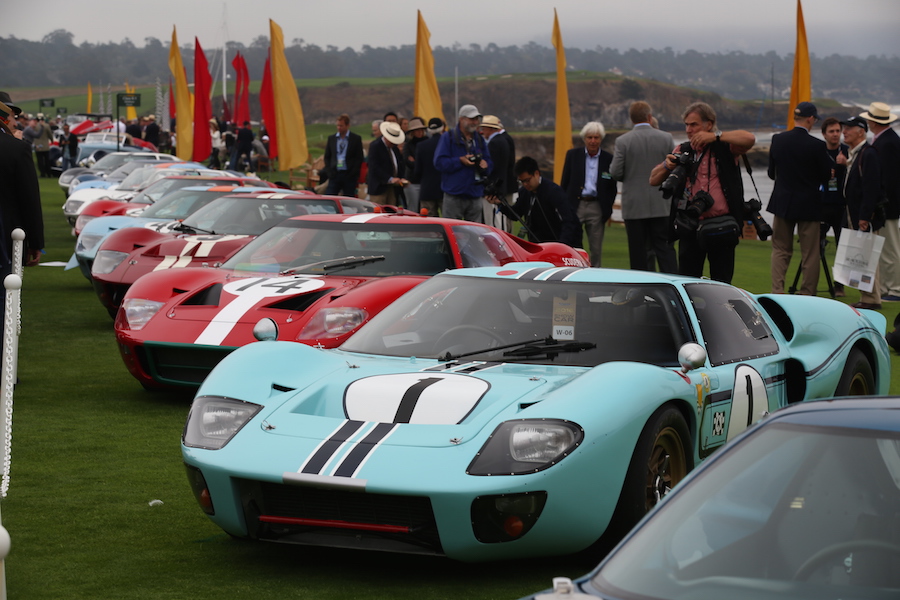 The Pebble Beach Concours, which typically takes place on the third Sunday in August, has announced it will take place a week later in 2018. The concours will be held August 26, 2018.
This one-time move makes room for the United States Amateur Championship, which will be held at Pebble Beach Golf Links from August 13 to 16, 2018.
Concours Chairman Sandra Button said in a press release, "Pebble Beach Resorts began with a scenic drive, and golf soon followed — and it now hosts top-ranking events for people with many diverse passions. Coordinating calendars can be complicated, but we want to make certain that everyone has a chance to enjoy the beautiful place that is Pebble Beach."
Pebble Beach Concours events, such as the Tour d'Elegance, RetroAuto and The Forum have moved as well. The Quail and the Rolex Monterey Motorsports Reunion have also announced plans to shift their dates for 2018 alongside the concours.