Front-engined roadsters were a feature of the Indianapolis 500 from 1921 to 1963. Especially constructed for the 150-plus mph oval track, they attracted the best racing engineers that America had to offer, including Harry Miller, Fred Offenhauser, Frank Kurtis and A. J. Watson. Few Indy 500 roadsters survive in unmodified form, mainly because of the nature of racing, as cars are altered and upgraded over the course of many seasons—or simply irreparably damaged. As such, an unmodified car,
Read More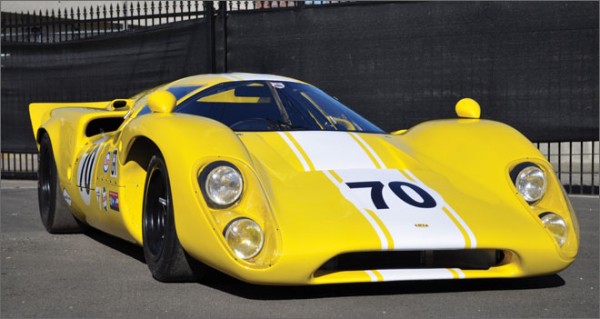 There are a lot more T70 coupes out there than ever left the Lola workshop in Slough
Eric Broadley's Lola project, the legendary T70, debuted in 1965 and quickly demonstrated its prowess in the hands of John Surtees, who won the inaugural Can-Am Championship in 1966. The T70 was produced in open Mk II Spyder and Mk III Coupe forms until 1968. Although eclipsed by the Ferrari 512 and Porsche 917, the race-proven Read More
The late Fitzroy John Somerset, 5th Baron Raglan, is remembered with tremendous affection within the vintage racing world. Following a successful Chairmanship, Lord Raglan was only the third person to become Patron of the U.K.'s Bugatti Owners' Club, in succession to Ettore Bugatti himself and the illustrious motor racing peer, Earl Howe. Indeed, here we offer the much-loved Bugatti Type 51 that Fitzroy Raglan raced "around the world" for almost 30 years, during which he and his Read More
This was the last Porsche racer you could collect at the factory and drive home
This Porsche, 904017, was one of 31 examples destined for American shores. Originally finished in silver with a blue velour interior, the 904 was sold to local Porsche dealer and successful racer Don Wester of Monterey, CA. It was fitted with an air deflector and painted with a central stripe in yellow and black, Wester's racing colors.