Bill and Jane Warner, founders of the award-winning Amelia Island Concours d'Elegance, established in 1996 and now known as "The Amelia," have been named Hagerty Grand Marshals for Sports Car Market Magazine's 2022 SCM 1000 Classic.
The SCM 1000 Classic is a 1000-mile tour on Oregon's scenic two-lane roads for classic American and European sports cars. It is limited to 45 vehicles and explores the Columbia River Gorge and other highlights of the state.
Bill Warner is a former motorsports photojournalist, a race-car driver and an avid collector of significant cars. His impact on the collector car community is legendary. After 25 years as the event organizers, Bill and Jane Warner have handed The Amelia "keys" to Hagerty, who will now host the event with a purpose to save driving and car culture for future generations.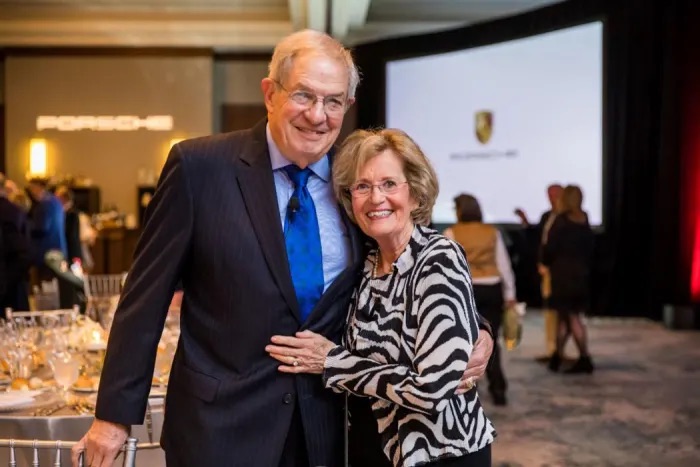 The five-day, five-night SCM 1000 Classic will take place on July 17-22 and is open to cars through 1974 with a special focus on Cars of Italy. Registration is available at scm1000.com. The tour will benefit the Oregon Volunteer Firefighters Association.
"We are thrilled to have Bill and Jane Warner, as the Hagerty Grand Marshals," said SCM publisher Keith Martin. "Bill's passion for racing and cars has impacted the car collector and racing community in such a profound way. The Amelia has become the playbook for other concours to follow."
"We are also happy to help benefit the Oregon Volunteer Firefighters Association which provides support and representation for Oregon's many volunteer emergency responders by offering grants, accidental death and disability insurance, and surplus equipment to volunteer emergency responders in the State of Oregon. We will have a presentation by a Board member of the agency talking about the challenges they faced during the recent Oregon fires," said Martin.
"I am honored that Keith has invited Jane and me to be the Hagerty Grand Marshals for the SCM 1000 Classic," said Warner. "Jane is the patient and ever supportive wife of 55 years. Without her, things would not have been so fortuitous for me."
The Warners will present the "Spirit of The Amelia" award to the tour participants and car that most represent the enthusiasm and elegance of The Amelia.
The tour will include evening "Conversations with Collectors," with Bill Warner taking part, visits to cultural and geographic spots, gourmet dining, and much more.
"I know the entrants will enjoy this SCM 1000 tour," added Martin. "There will be wonderful cars, great roads and even better people. Plus, Bill Warner has more than six decades of touring, collecting, concours and racing stories to share."